Munich's most trusted and friendly Removals and Safe Storage Company
We serve customers from the private as well as the business sector. We frequently work with and for advertising agencies, movie companies, publishing houses, banks, insurances, as well as law and tax chambers. Of course we also accept public-law governed contracts. For instance, we cooperate for more than 20 years with the public theater "Volkstheater" of Munich.
Every request is handled individually, whether it is your cherished dresser that needs to be brought across the street or a family home that has to be relocated overseas.
Personal Moving
Your beloved china as well as your piano will be handled with the utmost care. We are offering more than 30 years of professional experience in finding the perfect solution for any problem.
We work the way you want us to. You can hire us as a 'transport only' low budget version, but you can also opt for convenient full service and let us do the packing work for you on both locations. You can organize the materials needed by yourself or have us deliver the boxes to your home.
Business Moving
Moving a company often requires huge amounts to be moved, sometimes 30 to 40 offices along with their furniture and 1000 boxes or more. At the same time your operating business shouldn't be on hold for too long: We will brainstorm together how we can manage that task the fastest and most efficient way possible. We exclusively use air-suspended vehicles – so you don't have to worry about your computer systems or your color copier. Your safe will be handled by an experienced special task force. We also offer an extensive number of selections for intermediate storage of your items.
Overseas Moving and Air Cargo

Even though we do not own a ship we know who does. As a first step of an overseas move, every single piece gets protective wrapping. Then we sort your belongings into the corresponding box/container selection: Larger cargo travels in an overseas container (33-74 cubic metres steel container), smaller cargo in the liftvan (5-7.5 cubic metres wooden box).
The vessel is transported via train or truck to the harbor of Hamburg or Bremerhaven/Germany and loaded onto one of the cargo ships. All custom procedures at the destination (port of arrival) will be taken care of, upon completion your cargo will be trucked to your new address and gets discharged. Our overseas partners unload and unpack while relieving you of the packaging materials you might want to get rid of.
Air cargo is the choice for you, if time pressure is an issue or if you move with only light luggage. The price is determined by the transport to the airport from the point of origin, the freight rate by actual weight plus volume and the delivery to the final destination.
Transport
We transport everything from delicate artwork to high tech installations, giant equipment or sailing boats. By utilizing modern equipment we deliver every type of good gently and efficiently to its destination. Every assignment will be handled individually.
Artwork Transports
The protection of your artwork has the highest priority when transporting it. By utilizing a professional approach and strategy, the corresponding packaging and modern technology, you can rest assured that your delicate artwork will reach its destination without any harm done to it.
Special Transports
No matter if you need to relocate small office segments, high tech systems, sensible inventory of research- and laboratory installations, high end large equipment, machinery or manufacturing facilities – we offer you the corresponding means in planning, consulting, organization and execution, the technical equipment needed and the professional know-how as well as the necessary flexibility to get things done rightly.
You need your safe moved, your sailing boat from one location to another or have trouble moving your kitchen through the staircase? We will figure  out how we can solve your problem in the most efficient way. We offer you the experienced specialized personnel, the corresponding technical equipment and the perfect match packaging materials.
Vehicle Transports
We expertly and safely transport vehicles of all kind: oldtimer and ancient cars, prototype cars, even horse carriages.
Storage
We currently offer three hundred 20-ft. sea cargo containers, inside measurements are 590 x 233 x 267 cm. This corresponds to a volume of 37 cubic metres, approximately the size of a single garage. In addition, we own 50 steal containers (770 x 248 x 290 cm), measuring 55 cubic metres capacity. The containers are especially equipped for furniture storage. Wooden floors, three rows of lashing bars and five ventilation slots on each side.
For example, when remodelling your house or living abroad we bring the container directly to your front door where it will be loaded. A crane or fork lift is used to move the container to our storage facility where it sits untouched until you order it back to you.
Please contact us via phone or our online service for quotes on cargo containers in the heated facility or on our open-air grounds.
A third option is a container with 24/7 and 365 days/year access for your personal convenience.
We offer you a 20-ft. steel container, each one equipped with four file storage racks of 6 metres in length and seven lower shelves. This amounts up to an overall length of 168 metres of racks. You may access that container at any time during our opening hours, the key that goes with it is in your hands or in our safe, your choice.
Of course we can retrieve the wanted files and have them delivered to you.
Services
We offer you all services around moving:
packing service
setting up "no parking"-zone
disposal
sale of packing materials (moving cartons, linen boxes, clothing boxes, book boxes, wrapping paper, bubble wrap, etc)
rental and sale of shipping containers
rental and sale of moving equipment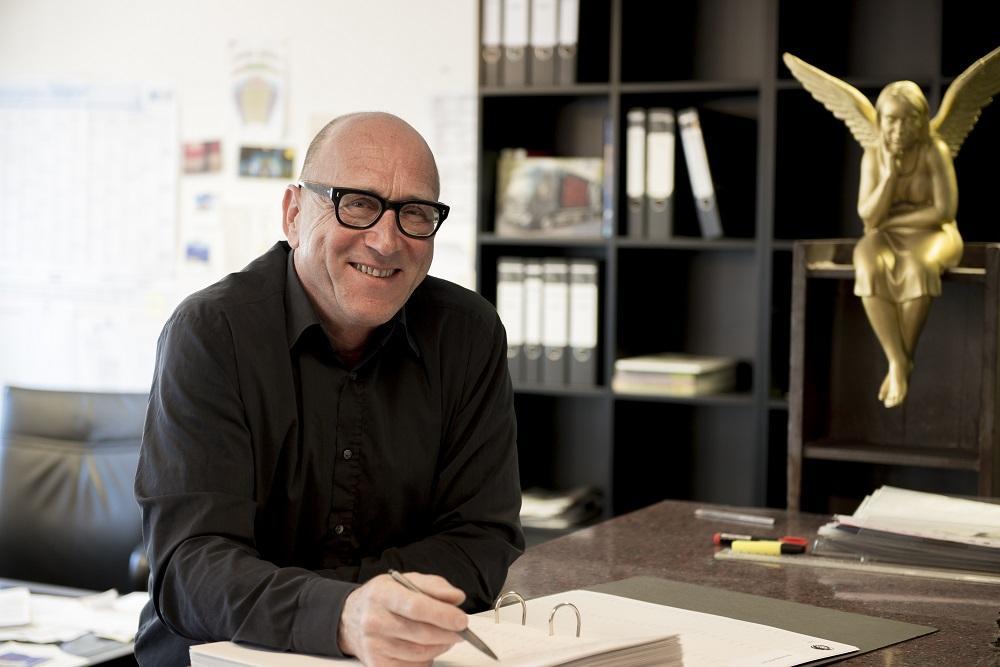 Umzuege Braun
Am Sportpark 2
D-82008 Unterhaching (near Munich)
Germany
Telefon: +49 / (0)89 / 316 94 00
Fax: +49 / (0)89 / 316 94 011
Mail: mail@umzuegebraun.de